RESEARCH SUPPORTED RESULTS
"The most important finding of this study is that it provides scientific evidence to support the notion that exercise with a Kutting Weight® sauna suit contributes to a significantly increased metabolism (20%*) and facilitates greater weight loss (40%*) when compared to exercise performed under similar conditions with no suit." - Lance C. Dalleck, PhD
LOSE Up To
40%
More Weight
INCREASES METABOLISM UP TO
20%
BURN UP TO
13%
MORE CALORIES
Get More Out Of Your Workouts
Excess Post-Excercise Oxygen Consumption (EPOC)
Our apparel increases the intensity of your workouts by boosting your core temp. Higher-intensity workouts lead to higher caloric expenditure for longer periods after physical activity.
Michael Chandler
3x Bellator Lightweight Champion
"Get the best sweat you possibly can with great flexibility and comfort. These suits are extremely beneficial for your everyday workouts." - Michael Chandler
WHY NEOPRENE
Neoprene is a synthetic material that is highly sought after for its thermal properties, as it helps to trap the body heat of the wearer, which in turn increases core body temperature. The heat generating property makes neoprene the ideal material to use for creating sauna suit apparel. Our Kutting Weight clothing is created with a unique, newly improved SweatTech Neoprene boasting a highter level of flexibility and softer texture than regular neoprene, fished with a smooth layer of lycra. This allows our apparel to move with the body through any type of workout and will not rip or tear like the conventional plasic sauna suits do.
Higher Level Of
Flexibility
Superior
Durability
Soft and
Comfortable
Traps in
Body Heat
"I started using Kutting Weight Sauna Vest early 2018 at XXL now I'm down to a medium. At the time I weighed 380lbs, I had weight loss surgery due to a Military condition in March 2018. Using Kutting Weight contributed to a total weight loss of 192lbs. I competed in Bataan Death March 2019 using Kutting Weight products and Completed the Honorary Division in 4hrs 40mins. I plan on beating this time in 2020. Thanks Kutting Weight for your products!!!"
DAVID NEVAREZ
"I wasn't a believer. This suit is cool and hot at the same time. I've lost more weight and felt better than I ever have before. I'm so used to the old school cheap sauna suits and this is a whole different type of technology. Dry, cool-type feeling—I can cut weight all day!"
HURRICANE GERALD HARRIS
The suit is amazing. Very comfortable and makes quick weight cutting a breeze. Also very durable. Washes in a machine or hangs dry. Ordering a skull cap soon!
GREG DELSIGNORE
"When I first started using Kutting Weight's product I started with a Men's Top 3XL and Pants 2XL now look at me now wearing WOMEN'S Top in large and Pants in a medium. I'm so happy with my progress."
JOJO DIAZ
A proper diet and exercise will get you in shape, but Kutting Weight will get you there faster! I went from 256lbs to 217 lbs in under 5 months. Kutting Weight is the best piece of equipment I own!! I wear my sauna suit for outside workouts, I hike in it, I do yard work in it, and ride my bicycle in it! This is my testimony, I hope it helps and encourages others!
Art
KEY FEATURES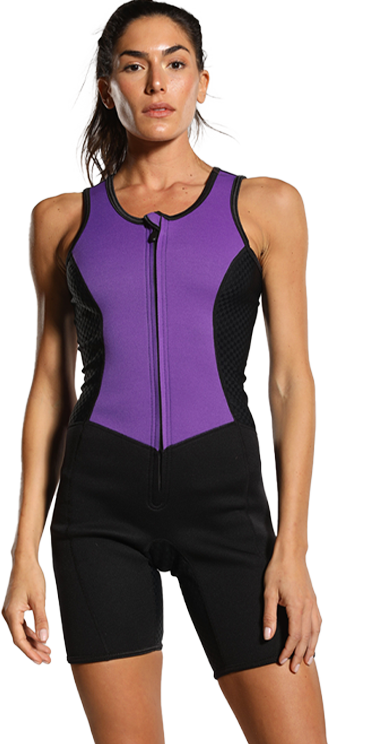 Professionally Designed
Designed by former Wrestling Champion
Unique, Signature Fabric
Our unique SweatTech Neoprene boasts a higher level of flexibility and softer texture than regular neoprene and is finished with a smooth layer of lycra.
Honeycomb Ventilation
Adds comfort and allows breathability without losing the body heat essential to maximize sweat end enhance calorie burning.
Fashionable Designs
Our clothing bridges the gap between fitness and fashion, offering the most stylish designs in the industry.
Superior Durability
Triple reinforced stitching for superior durablity and long term use.
Scientifically Proven
Our clothing contributes to a significantly increased metabolism (20.8%) and facilitates greater weight loss (40.4%) when comared to exercise without it.
Variety of Sizes
Available in a wide variety of sizes ranging from XS to 6XL.
Comfortable Fit
Our signature neoprene offers a comfortable, snug fit with several products including a convenient see zipper.